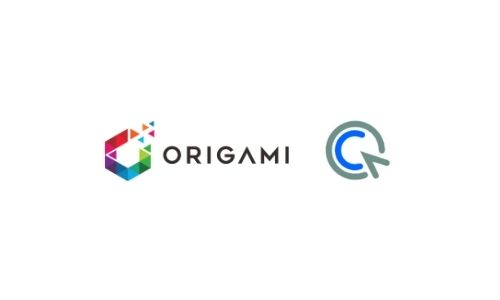 KFAR SABA, Israel, 9-Nov-2021 — /EPR HEALTHCARE NEWS/ — Origami, a leading provider of no-code business process automation software for Medical Device and other industries, and citoQualis, a regulatory and business advisory leader for EU Medical Device companies, are announcing a partnership to help Medical Device startups get products to global markets faster.
Medical Device startups face unique pressures due to numerous country-specific regulations. This new partnership will help companies efficiently manage their regulatory approval processes, and enable rapid business growth.
Origami's medical device customers operate around the world. With recent EU regulatory updates, companies are seeking strategic regulatory and business guidance to help them get and maintain product approval in that geography. The new partnership will provide Origami customers with access to citoQualis expertise in business and complex regulatory landscapes.
The citoQualis team points out that Medical Device startups have global workforces that "expect to access their systems from wherever they're located, and to use those systems to collaborate internally and with citoQualis" says Mr. Wolfgang Werner, CEO of citoQualis.
According to Mr. Werner, "As advisors, it's our job to identify opportunities and share our insights. For startups, the faster a product moves from idea to production, the better. With Origami's flexibility, we are able to give our clients a software option that works for them now and as they scale."
Germany and other EU countries have strong medical device startup ecosystems, which citoQualis is well connected to. Origami is excited to work with citoQualis and the startups they advise, noting how both companies focus their solutions and teams on helping customers succeed in complex environments.
Yaniv Shimony, CEO of Origami says "startup CEOs recognize Origami's business value, in that they always have the solution their company needs. When you create a new and innovative medical device, using inflexible software point solutions slows your business down. With Origami, information is instantly available about any part of your business such as sales, quality, design, product approvals, manufacturing, equipment maintenance, purchasing, supplier compliance, invoicing, complaints and more."
Existing customers will be able to maintain and expand EU market access by working with local regulatory experts, facilitating hundreds of millions of Euros of revenue.
SOURCE: EuropaWire