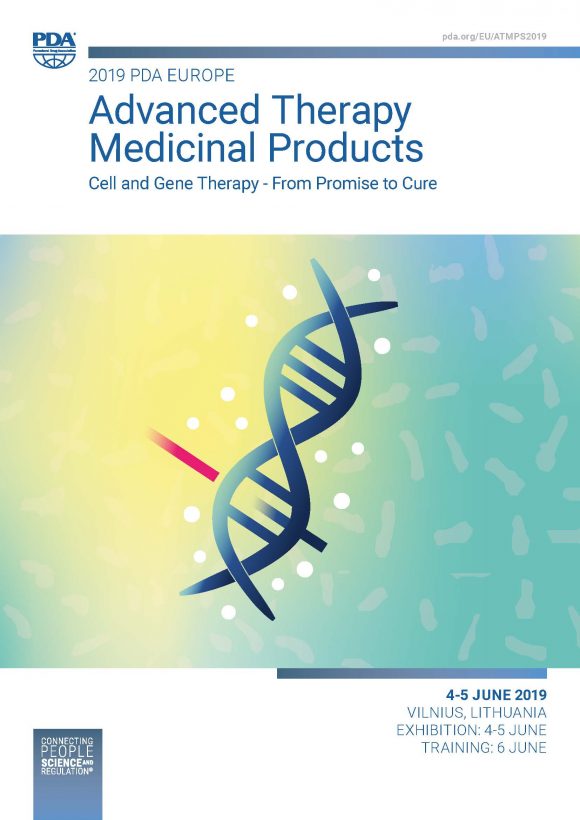 BERLIN, 28-May-2019 — /EPR HEALTHCARE NEWS/ — The Parenteral Drug Association (PDA) is pleased to announce the speaker lineup for the 2019 PDA EU Advanced Therapy Medicinal Products: Cell and Gene Therapy – From Promise to Cure Conference, in Vilnius, Lithuania, June 4-5. Expert speakers representing industry, government and academia will cover the full breadth of scientific and regulatory considerations for successfully launching and manufacturing cell and gene therapies.
Lithuanian University of Health Science professor Romaldas Maciulaitis will get the meeting off to a quick start with his presentation, "Development and the Use of ATMPs in EU/Lithuania."
Following him in the opening plenary session is Alistair Gibb from the UK Medicines and Healthcare Products Regulatory Agency, presenting "ATMPs System-wide Challenges from Innovation to Uptake – Pragmatic Supportive Regulation and Standards."
The Paul-Ehrlich Institute's Isabelle Bekeredjian-Ding takes the podium after her British counterpart with, "From Individualized to Standardized Microbiological Quality Control in ATMP Manufacturing."
The PDA EU ATMP Conference comes just a month after PDA's successful Cell and Gene Therapy Conference in Long Beach, Calif., May 6 – 7. That conference drew 200 participants. Earlier this year, PDA published Technical Report No. 81: Cell-Based Therapy Control Strategy.
Go here to see the full speaker lineup.
Press passes are available here to bona fide members of the press.
SOURCE: EuropaWire