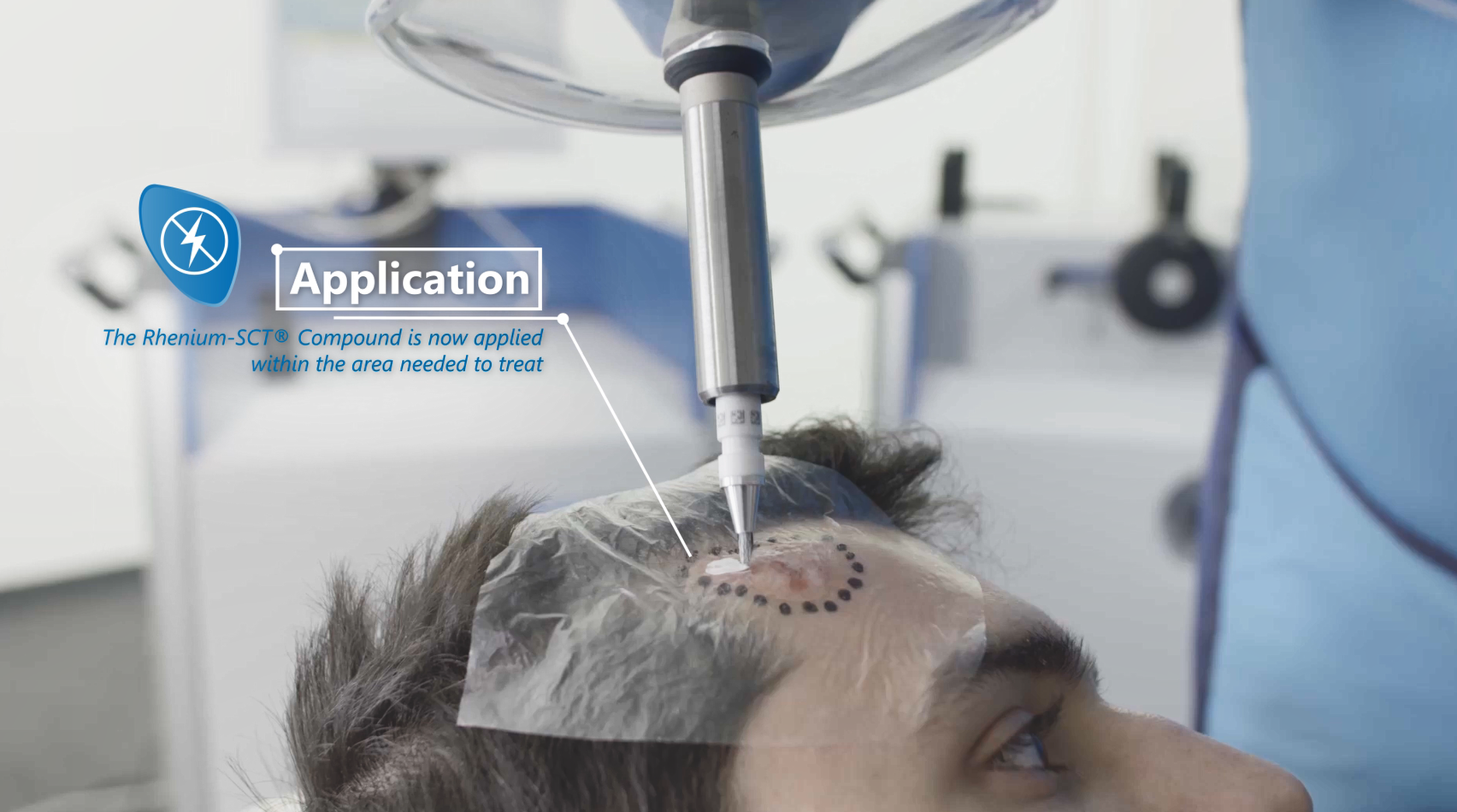 GARCHING N. MUNICH, Germany, 13-May-2019 — /EPR HEALTHCARE NEWS/ — OncoBeta® GmbH, a commercial stage Medical Device Company specialized in innovative epidermal radioisotope therapies for Non-Melanocytic Skin Cancers (NMSCs), is pleased to announce that the interregional professional association for nuclear medicine in Hanau now offers the Rhenium-SCT ® (SCT= Skin Cancer Therapy) as the first treatment center in Germany.
With approximately 50.000 outpatient examinations annually, the interregional professional association for nuclear medicine Hanau is one of the biggest nuclear medicine service providers in Hesse. The offered services include a variety of different modern treatment and diagnostic methods which are state-of the art in science and technology.
"Offering NMSC skin cancer patients a highly efficient, painless, innovative therapy with excellent aesthetic results was the driving reason to establish this treatment method in our clinic," says Dr. med. Lutz-Hendrik Holle, Medical Director of Nuclear Medicine in Hanau.
"We are delighted that our innovative skin cancer therapy Rhenium-SCT® is now being offered by the Nuclear Medicine in Hanau and we are looking forward to this collaboration", states Shannon D. Brown III, CEO and Managing Director of OncoBeta® GmbH. "For us, this is an important step to offer the treatment method in addition to Italy, South Africa and Australia now also in Germany. In order to provide our treatment to as many skin cancer patients as possible, it is of course our goal to offer the availability of the therapy nationwide in Germany in the future."
The global incidence of non-melanoma skin cancers has been drastically increasing over the past decades. Depending on the source, it is estimated that there are over 5 million non-melanoma skin cancer cases reported globally each year. In Germany the number of newly diagnosed patients is about 200,000 annually and it is assumed that this number increases within the next years. To serve the increasing medical need for innovative therapies in this field and to improve the quality of patients' lives, OncoBeta® GmbH has developed its innovative Rhenium-SCT® which only require a single application, applied in one single session with excellent aesthetic outcomes.
If interested, patients and doctors can either contact the interregional professional association for nuclear medicine in Hanau directly or OncoBeta® GmbH.
SOURCE: EuropaWire