Medical Scribe Systems (MSS) is recognized as one of America's fastest growing private companies by Inc. magazine. MSS has doubled its growth every year since 2011, while also improving customer satisfaction.
El Segundo, CA – 2014-8-21 — /EPR Healthcare News/ —  Medical Scribe Systems (MSS), the nation's leading provider of scribe programs specializing in revenue cycle enhancement, has been chosen for Inc. 500|5000, an exclusive ranking of the nation's fastest-growing private companies, published annually by Inc. magazine.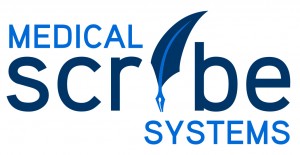 "We are thrilled to have made such a prestigious list alongside other successful, hardworking organizations," says CEO Garret Erskine. "It is a testament to the effectiveness of the MSS scribe program in improving physician productivity, clinical documentation, and patient satisfaction."
"The company was started by four physicians with a simple idea," says Erskine. "By offloading the data entry component of their work, they quickly discovered how to stay focused on patient care by positively impacting patient interaction, clinical efficiency, and the quality of documentation in the Electronic Medical Record (EMR)."
The recognition of MSS as one of Inc.'s "Fastest Growing Private Companies" comes at a time as the Company has doubled its client base within the last year, while at the same time improving customer satisfaction.  The company now has over 2,000 scribes serving nearly 100 facilities across the nation.
"MSS is focused on data integrity, charge capture, and revenue cycle solutions ensuring that our scribe program actually pays for itself," says Erskine.  "Our unique approach integrates the scribe program into the customer's Revenue Cycle and Clinical Documentation Improvement processes.  MSS partners with customers to address data quality issues at the time and point of care."
For more information about Medical Scribe Systems, visit http://www.medicalscribesystems.com or email info@scribesystems.com.
About Medical Scribe Systems
Medical Scribe Systems, the nation's leading provider of scribe programs focusing on revenue cycle enhancement, provides real-time documentation services for emergency departments, outpatient clinics, and hospitalists nationwide. The company founders are board-certified physicians who started their first scribe program in 2003. Board members Dr. Mark Richmond and Fred Brown, the former Chairman of The Joint Commission, helped establish the first guidelines for scribe use and compliance.  Now in nearly 100 hospitals nationwide and employing more than 2,000 scribes, Medical Scribe Systems has doubled growth each year since 2011.
Contact:
David Fong
Director of Marketing
dfong@scribesystems.com
(877) 819-5900
###